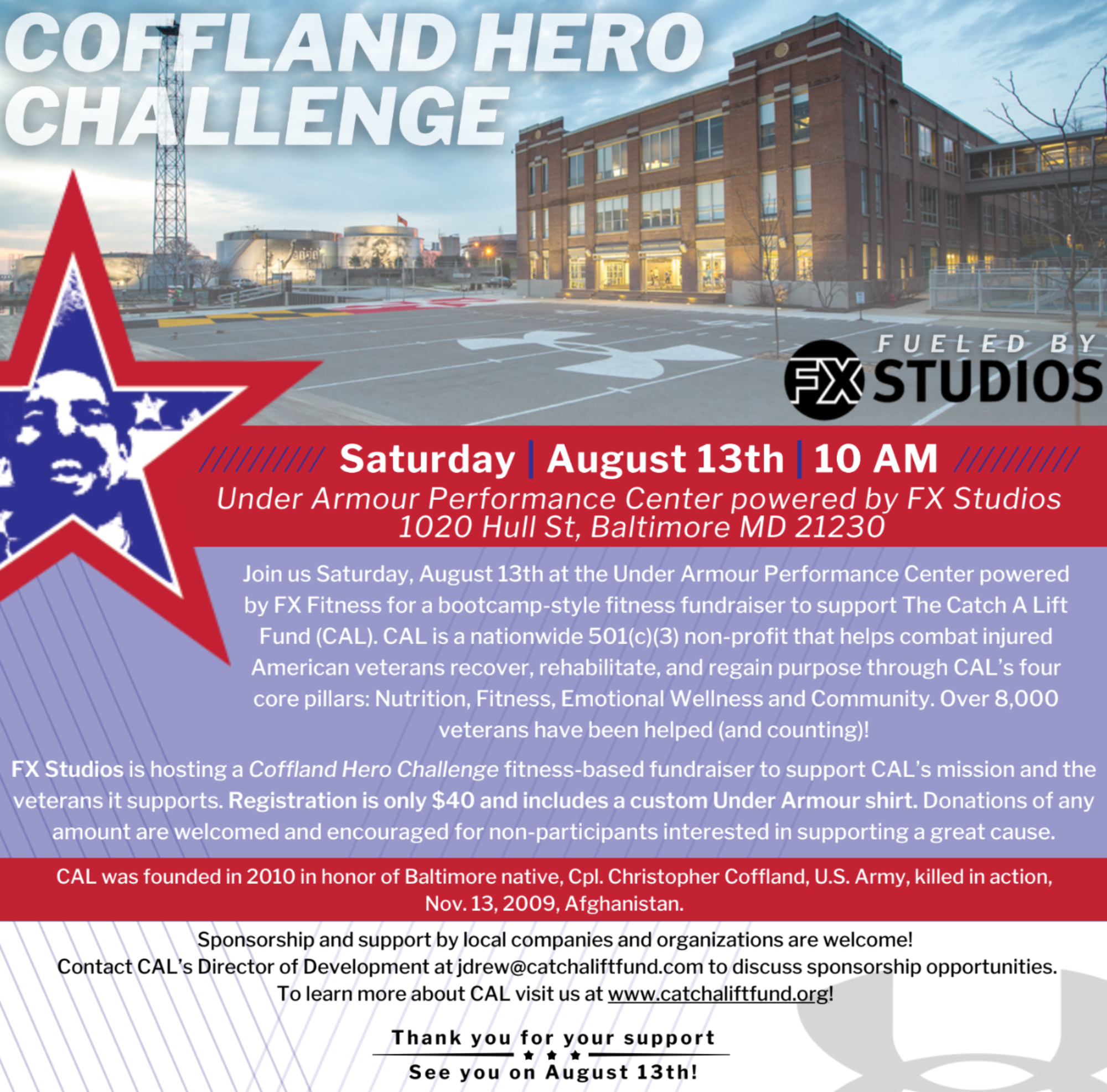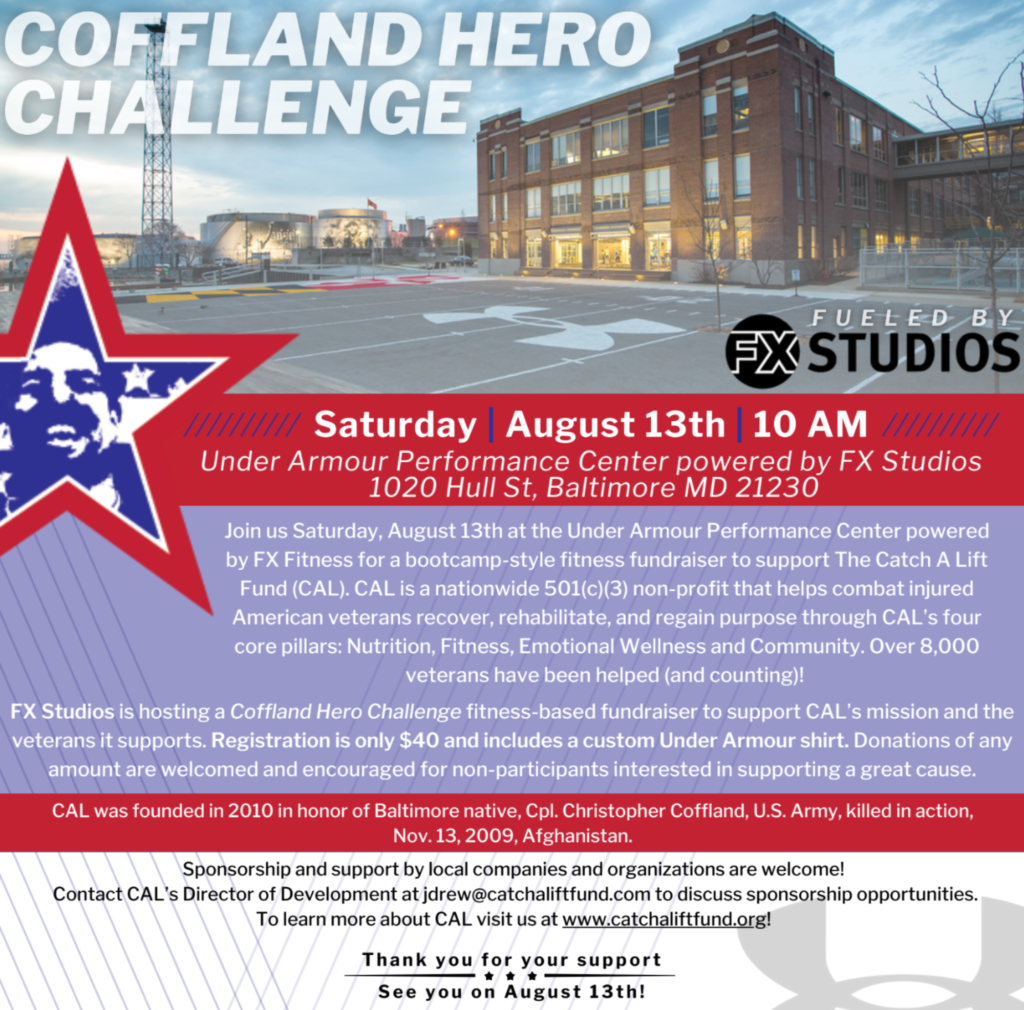 Thank You!!
Thank you so much for joining Catch A Lift at Saturday's workout at the Under Armour Performance Center powered by FX Studios. We hope you enjoyed the workout and learned more about CAL and the veterans we serve.
If you would like to discuss volunteer, partnerships, or corporate sponsorship opportunities, please get in touch with Jess Drew at jdrew@catchaliftfund.com. If your gym, school, or organization would like to host a fitness fundraiser, contact Darin Winick at dwinick@catchaliftfund.com.
Our deepest gratitude to you, our devoted patriots. Stay tuned for more local events to be a part of and more details on how you can volunteer with us at our newly opened office in Timonium!
Until next time, keep it real!
Lynn Coffland & The CAL Team
Click the image below to check out photos from the day!