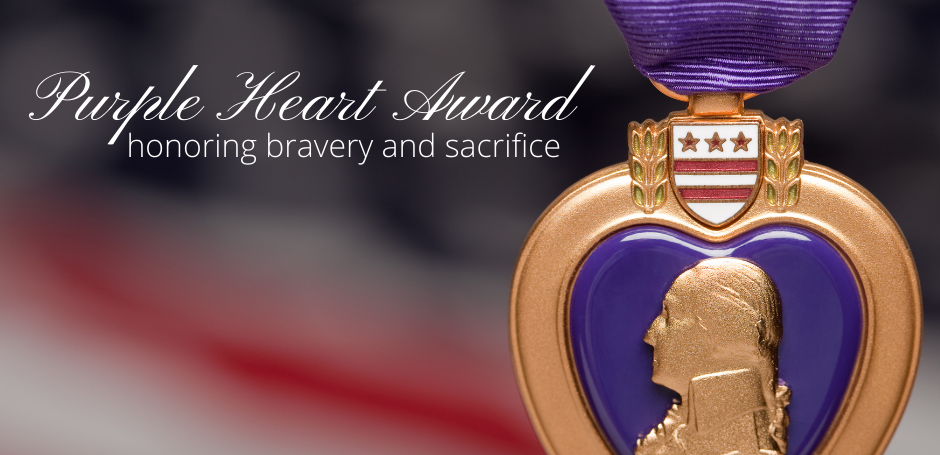 One of the greatest honors for the team here at Catch A Lift Fund (CAL) is to be able to serve those who have given so much in service to our nation. That service and sacrifice can look very different from veteran to veteran. Some carry clearly visible scars while the wounds of others are just as life-altering yet unseeable. This month as we honor recipients of the Purple Heart award, we also carry deep gratitude for those with invisible wounds, those who served beside them, and those who never returned home.
The Purple Heart award is bestowed upon those who were physically wounded on the battlefield. Many of the veterans who make up the CAL community are recipients of the Purple Heart. It is also awarded posthumously to many warriors who gave their lives on those same battlefields. Many of the unseen wounds come from having to witness to that sacrifice.
During the month of August, Catch A Lift will be honoring those who have received the Purple Heart award and holding up those with unseen wounds. As our Everyday Heroes campaign continues we encourage our community to learn more about the ways in which we can all honor this nation's veterans. Join us as we give gratitude to the sacrifices that are at the core of the annual observance of National Purple Heart Day.
Purple Heart Day is observed on August 7 each year and is a time for Americans to remember and honor the brave men and women who were either wounded on the battlefield, or paid the ultimate sacrifice with their lives. Purple Heart Day is also known as National Purple Heart Day, Purple Heart Recognition Day and Purple Heart Appreciation Day.
The Purple Heart began as the Badge of Military Merit, an honor created by General George Washington in 1782. At that time, honor was only presented to enlisted soldiers who had performed a "singularly meritorious action." Only a handful of these were awarded, and following the American Revolution, the Badge of Military Merit didn't become a permanent military award. In the same spirit, the Purple Heart was created.
WWI saw the first Purple Hearts awarded to soldiers, presented on the site of the final encampment of the Continental Army in Windsor, New York. During WWII the Purple Heart changed from an award for meritorious service to one honoring those who were wounded or killed in combat. Criteria for receiving a Purple Heart has also changed over the years; military members may be eligible for this honor if they are wounded or killed as a result of an act of terrorism or in qualifying circumstances where friendly fire was involved. There are also Purple Heart benefits afforded to the men and women that are awarded Purple Hearts.
If you'd like to become more involved with our mission, be sure to check out the calendar here on our website for in-person events, volunteer opportunities/training calls, and more ways to support our combat-injured veterans who were heroes then and continue to be heroes now.
(resources cited: https://www.military.com/benefits)