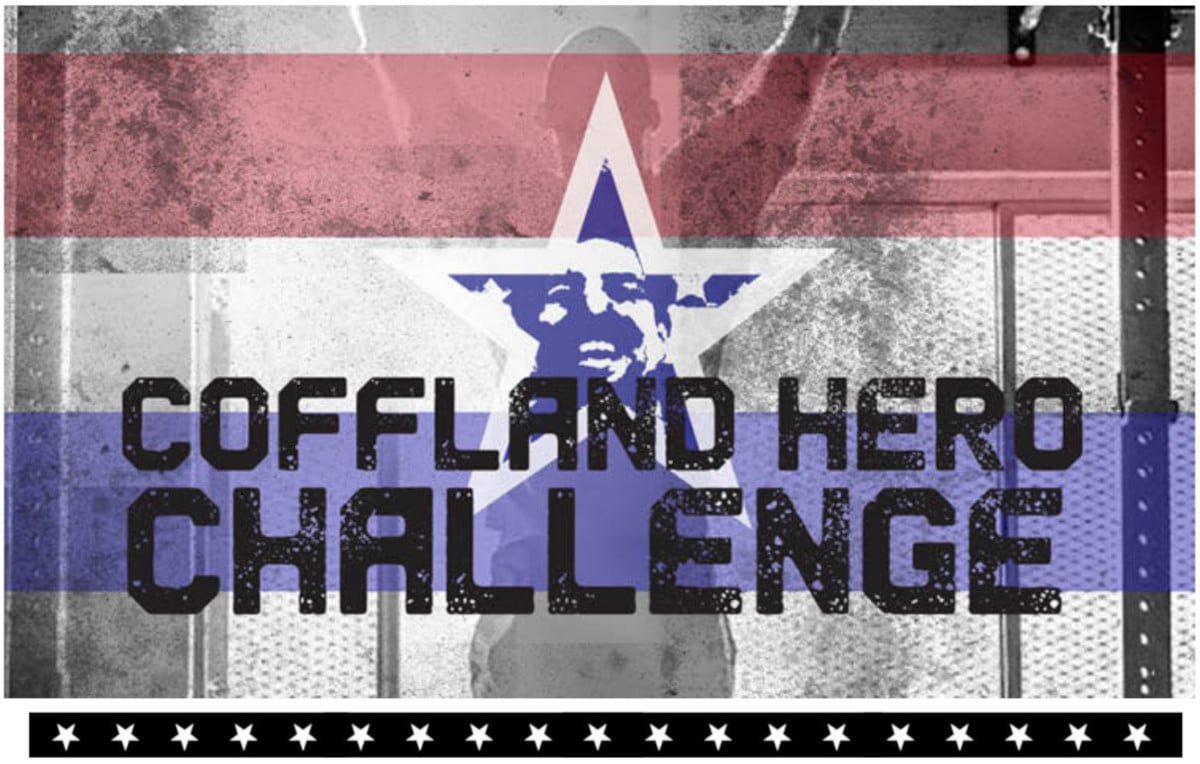 How it works
Sign up to host a fitness fundraiser at your gym, CrossFit or fitness facility to benefit the Catch A Lift Fund.
Decide on a challenge or competition that will rally the troops in your community. All participants who register at the $40 level or higher will receive a FREE CAL t-shirt.
What we do for you
You'll receive a Coffland Hero Challenge promo box with all the materials you need to promote your event!
---
Inside the box:
Coffland Hero Challenge Flag
Event Poster
Email Template
Social Media Assets
How you can help
Funds raised through your Coffland Hero Challenge will provide fitness grants to include gym memberships, in-home gym equipment, nutrition plans, coaching and outreach.
And the money you raise through your challenge can be used for a veteran in your area!