Donate To Support CAL Veterans
Your support assures healthy alternatives through fitness for managing pain, rehabilitating injuries and coping with the invisible scars of war; making each Veterans' future a better one.
Healing minds, changing bodies and saving lives starts now.
&anbsp;
A little boy makes a selfless request when he hears story of local hero, Cpl. Christopher J. Coffland, killed in Afghanistan in 2009.
-December 8 2018
CJ was in his social studies class a few weeks ago when his teacher shared a story about a friend of hers, Cpl. Chris Coffland, who had served in Operation Enduring Freedom. CJ was so impacted by the story, that he went home and recounted each detail to his mother. Inspired by her son, CJ's mother kept the momentum going and shared it with one of her clients, Brian Dolan, whom happened to also know Cpl. Coffland and was at a recent bridge dedication for the same fallen hero. Once this connection was made, they reached out to Jack Antwerpen, owner of Antwerpen Automotive. We are happy to say, thanks to the inspiration a little boy felt for a true American Hero, Antwerpen Automotive will be donating $5,000 to Catch A Lift Fund.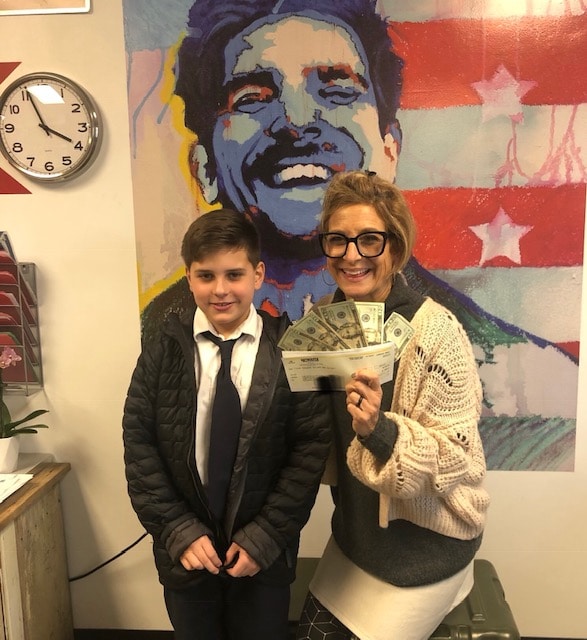 All this happened because a teacher shared a powerful story with a ten-year-old boy and completely inspired him. Hopefully we can all be a little more inspired this holiday season.
Stocks/Securities
You may be able to make your charitable dollars go further by donating appreciated securities, such as publicly traded stock, bonds, or mutual fund shares to the Catch A Lift Fund. Click here for details.