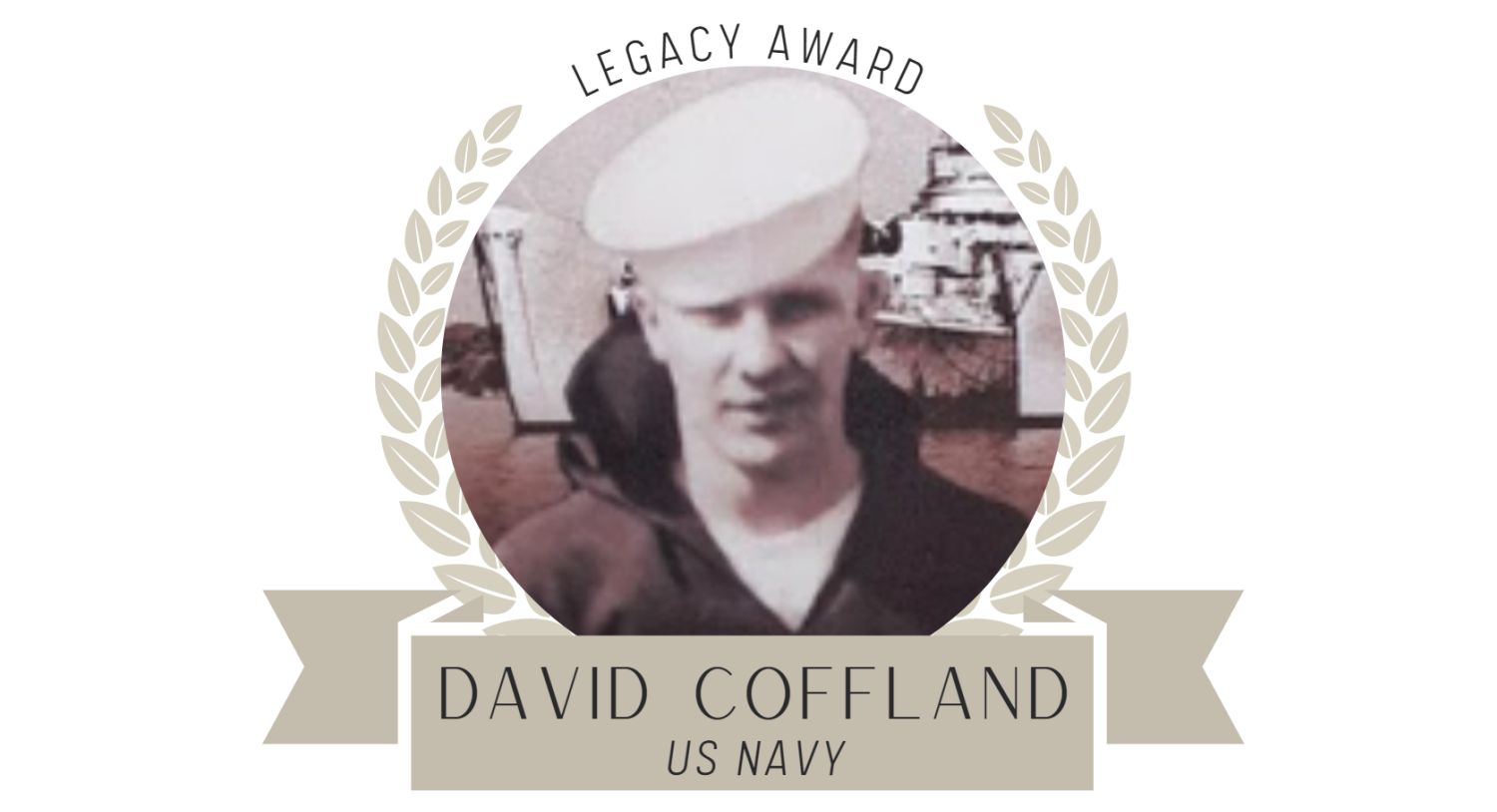 David L. Coffland was born August 14, 1935, in Circleville, OH. Growing up, he played football at Miami University of Ohio. David Coffland is a Gold Star Father to Cpl. Christopher Coffland has four surviving children with his wife, Antoinette. He was one of the founding board members of the Catch A Lift Fund upon its inception.
David Coffland served in the US Navy for four years as a Petty Officer, rating of Fire Control Technician. He handled Radar Electronics control of shipboard armament on the USS Intrepid. He continues to serve by supporting the Catch A Lift Fund as a volunteer.
"Being a veteran and fully understanding the commitment and dangers of swearing an oath to protect our country, I perversely feel a great deal of pride being in this most elitist of groups, Gold Star Families"
-David L. Coffland when asked 'what does being a gold star family mean to you?'

The David L. Coffland Legacy Award is given to a US Navy Veteran candidate in the Catch A Lift Program that emulates David's love of country, exemplary service in the US Navy, displays their devotion to family, and giving back to the Veteran community.