About Sarah Rudder, USMC
What one inspirational word would you pass on to others and why? Grit. Always give your all and nothing less. Fitness is therapy and use what you have to your abilities.
How do you get yourself ready for a workout? I grab my Reign Energy drink, slap on some Reggae music, wait for others to arrive with the morning grunts, and then we will do a warm up. Example of a warm up would be 200m row, 10 air squats, 10 push ups, and 10 groaner stretches for 3 rounds.
Wellness Certifications: CrossFit Level 1, Adaptive Strength & Conditioning and Olympic Lifting (provided through the Catch A Lift program) 
What is a quote or message that inspires you? You never know how strong you are until being strong is your only choice. – Bob Marley.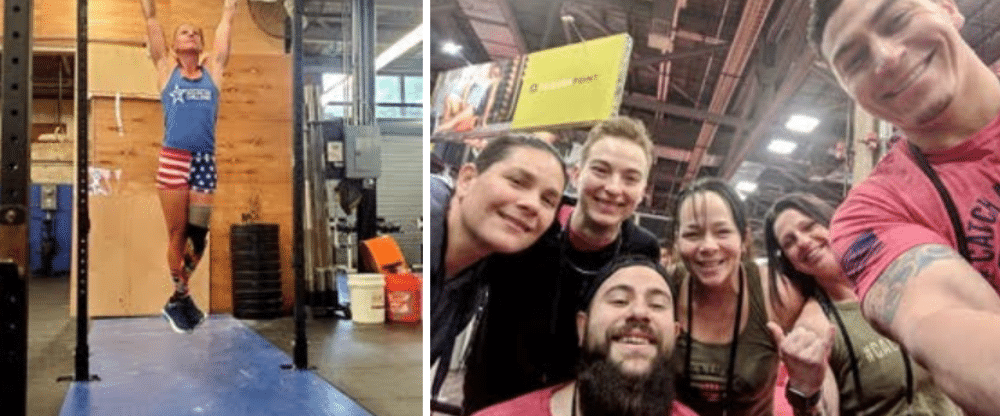 Bio
I joined the Marines at 17 years old, in 2000 & was injured in 2001 at the Pentagon on 9/11 during rescue and recovery of the victims from the attack. I was discharged in 2002 only serving 2 years. My MOS was an 01. I was stationed at HQMC.
I never was able to deploy because I was medically discharged within months of injury. I crushed my left ankle which was healing from a previous injury and attempted to save the leg for the next 14 years. In 2014 my leg was amputated after not being able to be salvaged, and to give me a quality of life back. Since then, I have competed in 2 Invictus Games, receiving a total of 1 Bronze, 2 Silvers, and 12 Golds in various sports.
Back To Event
Calendar