May: Military Apprecition Month

Summer is coming and as we look forward to firing up the grill for the unofficial start of season on Memorial Day weekend, we thought it might be helpful to be reminded of the reason why we have a 3-day weekend. It isn't actually about the start of summer or even getting a great deal on that thing you've had your eye on all year.
Memorial Day isn't the day to thank a veteran, or someone currently serving. It is a day of remembrance set aside specifically to remember and honor those who have given the ultimate sacrifice in service of their country. You may not think the distinction is important, but I promise you that there are countless veterans, current service members, and families to whom it is deeply important.
It may help to understand that in America we have three major days that honor our servicemen and women, with two of them falling in the month of May;
Armed Services Day(3rd Saturday in May)
Begun in 1949 this day combined what had been individual single day celebrations for the Army, Navy and Air Force into one day that celebrates all, currently serving, members of all branches of the United States military. This is the day you see a service member in uniform and thank them. Though you can certainly do that anyday!
Memorial Day(last day of May)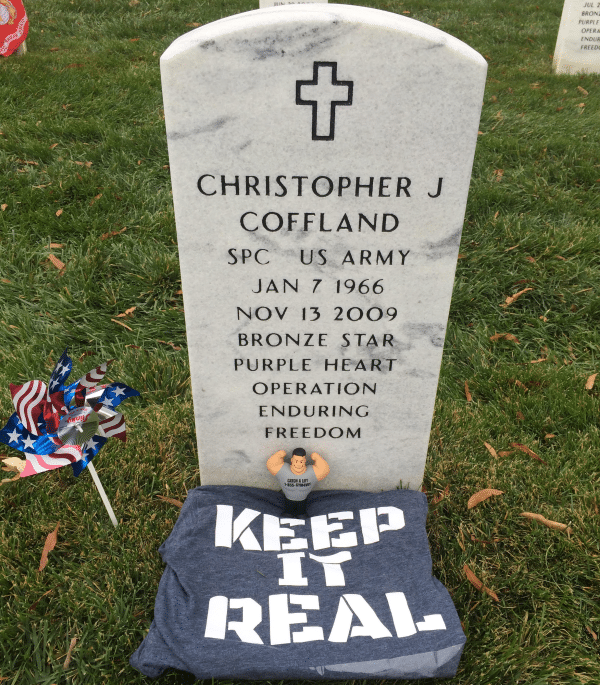 Originally begun in May of 1868 as "Decoration Day," a day to remember the fallen of the civil war, the day evolved during World War I. It would now be a day to honor the fallen from every branch of service who gave their lives in service to our nation. This is not a day to thank a veteran or currently serving service member. It is a solemn day of gratitude and remembrance. Saying "Happy Memorial Day," to a veteran, service member or loved one of the fallen can be inappropriate. The same goes for thanking them for their service on this day.
That said, taking the day (the whole weekend even) to spend time with people you love, firing up that grill, celebrating all things good is okay. After all, these things are American traditions and part of what those who volunteer to serve this nation died to defend. Pause in the celebration at 3 pm (local time) which is the National Moment of Remembrance – one minute of silence and gratitude for those who gave all.
Veterans Day(November 11th annually)
Nov. 11, 1918, did not mark the end of action in World War I but was largely considered the end of "the war to end all wars." For that reason it was marked as a national holiday, dubbed Armistice Day. Then came World War II and the Korean War. With the end of those wars veterans groups lobbied the government for a day that would be set aside to honor all veterans and on June 1st, 1954 Armistice Day officially became Veterans Day.
This is the day we set aside to thank all those who have served. Of all of these days to honor our military, this one is especially close to us here at Catch A Lift as it is these Everyday Heroes that our mission is built around.