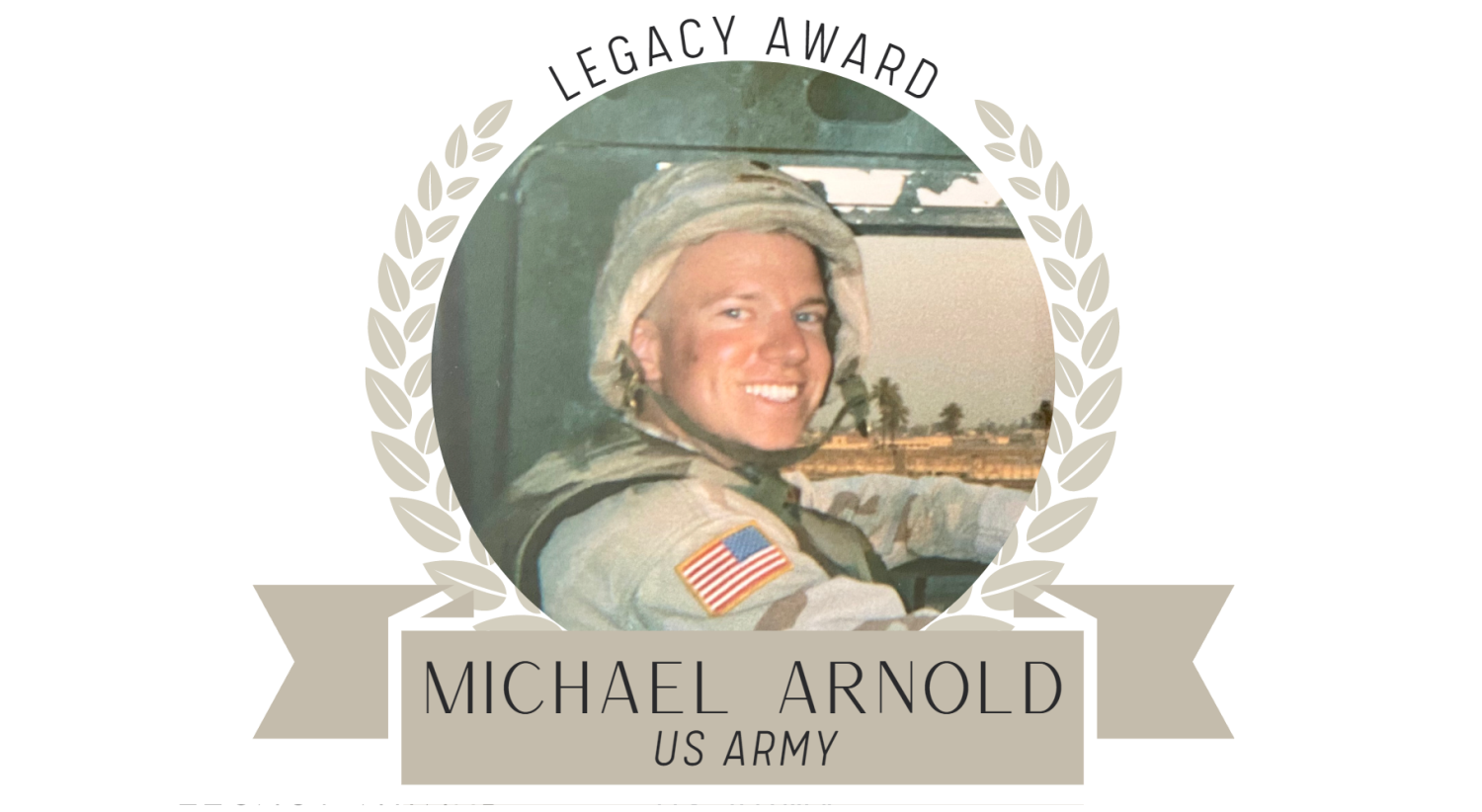 Michael B. Arnold was born July 15, 1980, in Stuttgart, Germany, to Colonel Joseph and Mary Arnold. As an Army Brat, he moved often and was exposed to the diversity of the world.
He joined the Army and became the third member of the family to be awarded the Combat Infantry Badge. As an Infantryman, he was with the Third Infantry Division on the drive to Baghdad and was awarded the Purple Heart, being wounded in action at the Baghdad Airport. He used the G.I. Bill to attend and graduate from George Mason University.
Michael worked for Sethness Products for ten years and then cofounded SnapBack Energy. He leaves behind two children, Brooke, and Ethan Arnold. Michael was a devoted father and champion for the Army and physical fitness. He passed away in Boulder, Colorado, on November 21, 2021. Michael will be greatly missed by all who knew him.
He passed away in Boulder, Colorado, on November 21, 2021.

The Legacy Award is given to a US Army Veteran candidate in the Catch A Lift Program that emulates Michael's love of country, exemplary service in the US Army, displays passion for fitness, and devotion to family.
If they so wish, the Arnold family will have the opportunity to present this award via virtual meeting (or in-person) yearly to the selected candidate.
This outstanding individual will receive a one-year grant in the Catch A Lift program, an educational commission to pursue a certification in wellness, and be featured on an episode of the Coaches Corner podcast to share their story in honor of Michael.