Joseph DePrisco
Fleet Marine Force Hospital Corpsman, HM3 (FMF/AW) 2nd Battalion, 3rd Marines, Weapons Company 3rd Marine Division USMC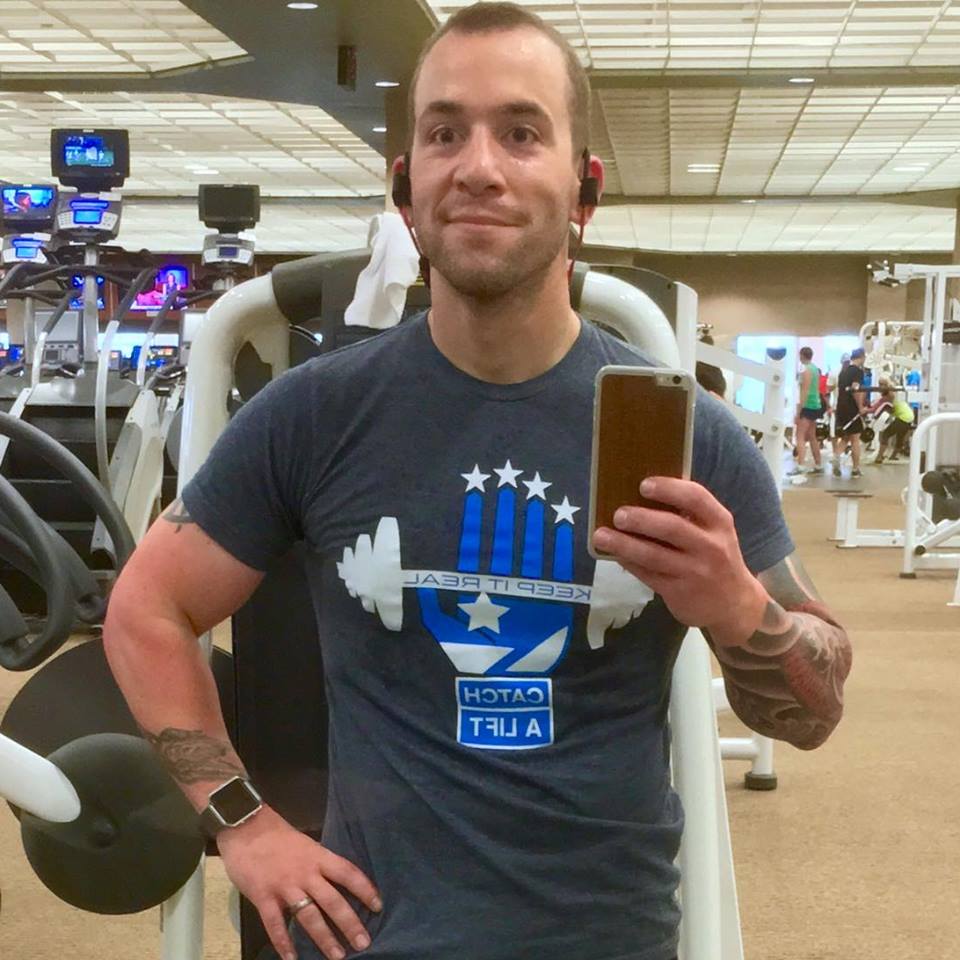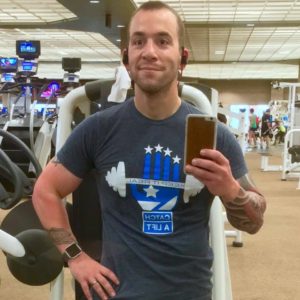 I've been blown away by the organization's selfless devotion to my fellow wounded combat veteran community, their unwavering generosity, the family orientated culture of inclusiveness and how so many of those being served in-turn volunteer to assist CAL. That speaks volumes about an organization's culture!
Of course I've had my up's and down's as the year has gone by, but through the inclusive family spirit of this organization and always being in communications with me regularly, I've never felt alone and always had the support needed to press on. I've also had many blessings to be thankful for, my wife had given birth to our identical twin sons, Dominic & Lucca. My fitness was truly tested during this time because not only was I caring for my wife after a C-Section of twins, but caring 24-7 for our newborn sons as they begin to adjusted in their new environment and jogging the 4 floors in our town home about 90 times a day from Baby Feedings, Diaper Changes, Home Cooking for the wife and running errands takes a toll on your body when you have zero sleep! If not for CAL and getting my butt back into the shape I once was and affording me the opportunity to live happier and longer so that I may enjoy the many years to come as my children develop.
As of today, I weighed in at 152.7lbs., I've reduced from 15 medications to 10 (specifically those dealing with my PTSD issues). I have better focus, more drive, greater energy and an overall happier spirit! Each time I speak with Lynn, I cannot help myself but tell her exactly how "Extraordinary" she is, and "how much I appreciate her devotion to my small 1% community"; Lynn's response is priceless and displays the true spirit of what the Organization has been founded upon, she never accepts my praises to her or (nor does any of her selfless staff and Volunteers) what she has done… Lynn's response always is, "No I'm not. My brother was, and all of you.".
(5 Star Review)
This is "the" most selfless non-profit I've ever had the pleasure of being affiliated with. Ever since returning home from my service in the military in 2008, there was absolutely nothing out there for transitioning veterans with life skills. To add to that hardship I've been mistreated and misdiagnosed by the VA for over 6 years until they finally realized (actually just one true public servant) saw my record and years of neglect and began treating me for my TBI and the multitude of secondary injuries caused by the TBI, such as Post Concussion Syndrome, Chronic Headaches, Migraines, Post Traumatic Stress Disorder, ADHD, Insomnia etc..
Now that I began to become somewhat able to function again, I was at odds with the reality that I either select the financial burden for the gym, or paying the bills. When a fellow combat wounded veteran told me about this amazing local charity that provides service connected disabled wounded veterans 100% fully funded gym memberships, I thought it was too good to be true!
I quickly researched the foundation and applied for the program. I was promptly processed and approved for the grant and placed on their waiting list. After a few months of patiently waiting, I received the awesome email from CAL that I am ready to proceed. CAL provided me a one of a kind top notch gym membership my first year and now home equipment which is easier with my family. I couldn't have been any happier. Since getting back into shape, it's boosted my energy level back up, cut off 50 lbs and has made me so much happier!
The only thing that I didn't like was having to shell out the money for the new clothes because I dropped weight so fast once getting back into a rhythm!
In closing, I want to stress the shear impact the Christopher Coffland Memorial Fund Inc. DBA "Catch A Lift Fund" has had nationally on the Moderately to Severe Disabled Military community. This organization changes the lives in my fellow veterans, and from personal knowledge know that it has also prevented veterans committing suicide.
Joseph T. De Prisco