About Carnell Martin, USMC
What one inspirational word would you pass on to others and why? Determination.  Because the determination is the motivation to kick start you forward to a better you. I think whatever it is in life, we all want a better something. Without that determination to fight for your better self, you fail even before you start.
How do you get yourself ready for a workout?
I listen to music. Here is a typical playlist:
Daboy-Rock Star
Zeze-Kodak Black
Wiz Khalifa-We Dem Boyz
Drake-Money in the grave
Travis Scott-Sicko Mode
Post Malone-Psycho
Travis Scott-Highest in the room
Wellness Certifications: ISSA Fitness Coach (provided through the Catch A Lift program) 
What is a quote or message that inspires you? Your biggest challenge isn't someone else. It's the ache in your lungs, the burning in your legs and the voice inside you that yells "you can't". But you don't listen. You just keep pushing harder. And then you hear the voice whisper "you can".  And you discover that the person you were is no match for the person you have become.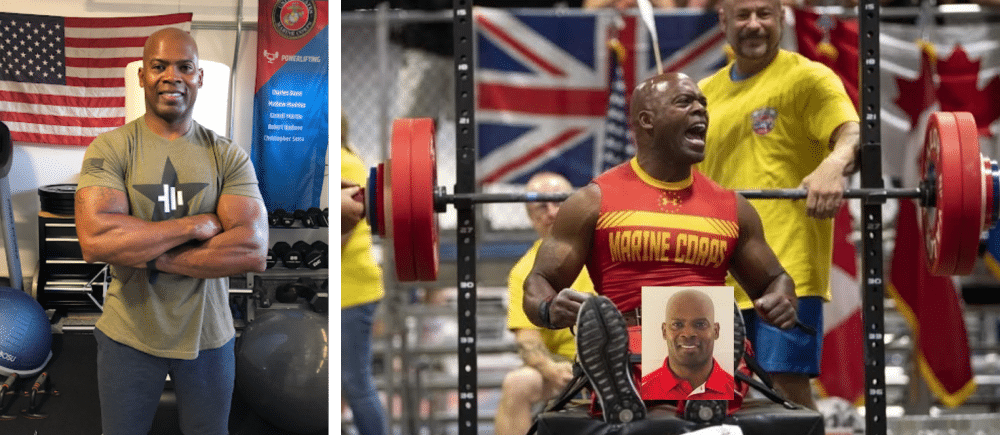 Bio:
MGySgt Martin was born in Los Angeles, California. He enlisted in the United States Marine Corps in January 20, 1987. He graduated on April 20,1987 from Delta Company, 1st Recruit Training Battalion at MCRD San Diego, California. Upon graduation, he attended ITS Infantry Training School at Camp Pendleton, California.
After completion of Infantry Training School on June 20, 1987, he received orders to 3rd Battalion, 2nd Marines, 2nd Marine Division at Camp LeJune, North Carolina. He was assigned to Weapons Company, 81mm Platoon, where he deployed on numerous occasions to Okinawa, Japan. He participated in Cobra Gold in Thailand and South Korea; jungle training in the Philippines, Mainland Japan and Mt. Fuji. He was deployed to the Gulf War, Desert Storm, Desert Shield during his tour of duty with 3rd Battalion, 2nd Marines Division. It was during this period he was promoted to the rank of Corporal. In June 1992, MGySgt Martin was reassigned to the School of Infantry (SOI), Marine Corps Base, Camp Pendleton, California. As a Troop Leader and Weapons Instructor, he was responsible for tactical training for Marines. He was promoted to Sergeant during his assignment at SOI.
In Sept 1994, MGySgt Martin was ordered to 3rd Battalion, 4th Marines at Camp Pendleton, California. MGySgt Martin deployed twice to Okinawa, Japan with 31st MEU. He held billets as Squad Leader, Platoon Guide and Platoon Sergeant and he participated in the Sea Dragon experiment. During his duty in Japan, he was promoted to the rank of Staff Sergeant. In March 1998, MGySgt Martin was assigned to MCRD San Diego California to Drill Instructor school. After graduation of Drill Instructor School, MGySgt Martin was assigned to Mike Company, 3rd Recruit Training Battalion, where he served as Senior Drill Instructor and Chief Drill Instructor for 4 years.
In 2002, he received orders to 1st Battalion, 5th Marines at Camp Pendleton, California. During his tour of duty with 1st Battalion, 5th Marines, his unit deployed to Iraq twice for Operation Iraqi Freedom I and II(OIF). During duty in Iraq OIF II, his unit deployed from Kuwait to Baghdad and participated in the Battle of Fallujah. He served as Platoon Sergeant with Bravo Company and served as Platoon Sergeant for Weapons Company CATT Platoon during his tours of duty and was promoted to Gunnery Sergeant. In 2005, MGySgt was reassigned to Division Schools Camp Pendleton, California, where he served as Senior Enlisted Advisor. He helped planned the training for over 800 Marines on weapons tactics in preparation for their deployment to Operation Enduring Freedom (OEF)in Afghanistan.
In July 2005, he was assigned to WFTBN WEST, MCRD San Diego, California. MGySgt Martin held the billets of Range Company SNCOIC, Range Company Gunnery Sergeant and Battalion Operations Chief. During his tour, he was promoted to Master Sergeant. In 2007, MGySgt was reassigned to 1st Marine Division, Headquarters Battalion, 1st Marines where he served as the Battalion Operations Chief. During his tenure at Headquarters Battalion, he was deployed to Iraq again. On his tour in Iraq, he worked closely with NATO Joint Command Baghdad Iraq.
In June 2008, he returned to 1st Marine Division, reassigned to Division G-3 Training and served as the Division Training Chief. While assigned to G-3 Training, MGySgt helped to realign Division Schools Crew Serve Weapons Program; assisted in reforming OIF PTP's into OEF PTP's and numerous other G-3 Division projects. During this period, he was promoted to MGySgt. In Oct 2010, MGySgt Martin was assigned to 3rd Battalion, 7th Marines at 29 Palms, California. He assumed the position of Battalion Operation Chief for 3rd Battalion, 7th Marines.
Upon his return from Afghanistan in 2012, MGySgt was assigned to 1st Marine Regimental Headquarters as a Senior Enlisted Advisor to the General of 1st Marine Division. In December 2016, MGySgt retired medically due to his combat injuries.
MGySgt Martin's personal awards are the Defense Meritorious Service Medal, Joint Service Achievement Medal, Navy/Marine Corps Achievement Medal (gold star in lieu of 2nd award) and the Combat Action Ribbon as well as various other unit and service awards. MGySgt Martin is married to the former Huong Payton and they have 2 children, Ricky (28) and Cayla (23). They reside in Oceanside, California.
I joined Catchalift (CAL)in 2017. Catchalift has been instrumental in my recovery and has given me a purpose to continue to improve my health and well-being through fitness and mentorship. CAL has provided me many opportunities to help and lead other veterans on a road to recovery. CAL provides more than gym memberships, they provide a network and opportunities for veterans to connect with other veterans, changing lives through physical fitness.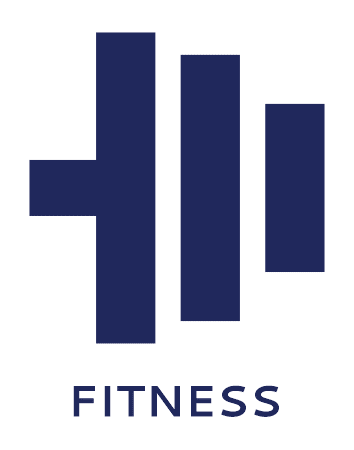 About Matt Raymond, Presenter Of Today's Workshop
Matt enlisted in the Marine Corps infantry 2 days out of high school in June 2001, and was assigned to the Golf Company "Joker" 2nd Battalion 4th Marines. In 2004, 2nd Bn 4th Mar was deployed to the city of Ar Ramadi in Iraq to conduct Stability and Security Operations, and after the 1st Battle of Ramadi in April, counter insurgency operations.
Matt EAS'd shortly after in 2005, briefly attended the University of Maine before re-enlisting in 2007 to return back to his old Company. He deployed twice more with "Joker" and once more immediately after as an attachment to an already deployed unit in Helmund Province Afghanistan.
In 2011 Matt EAS'd again to return to the University of Maine and complete his Bachelor's degree in Kinesiology/ Exercise Science. At about this time, he began to write rehab and therapy programs for fellow Veterans. Most physical therapy programs for veterans coming out of surgery were only concerned with getting basic movements back – walking, lifting your arms. Veterans coming out of physical therapy were told to stop lifting weights and running. Matt began to develop strength training programs to bridge the gap between therapy and traditional strength training to help veterans continue doing the activities they enjoy even after an injury.
Matt has been in the fitness industry as a coach and trainer for the last 10 years, with certifications in Olympic lifting, athletic training, and Russian Kettlebells. Matt continues to promote strength training combined with mobility and movement protocols.
Back To Event
Calendar