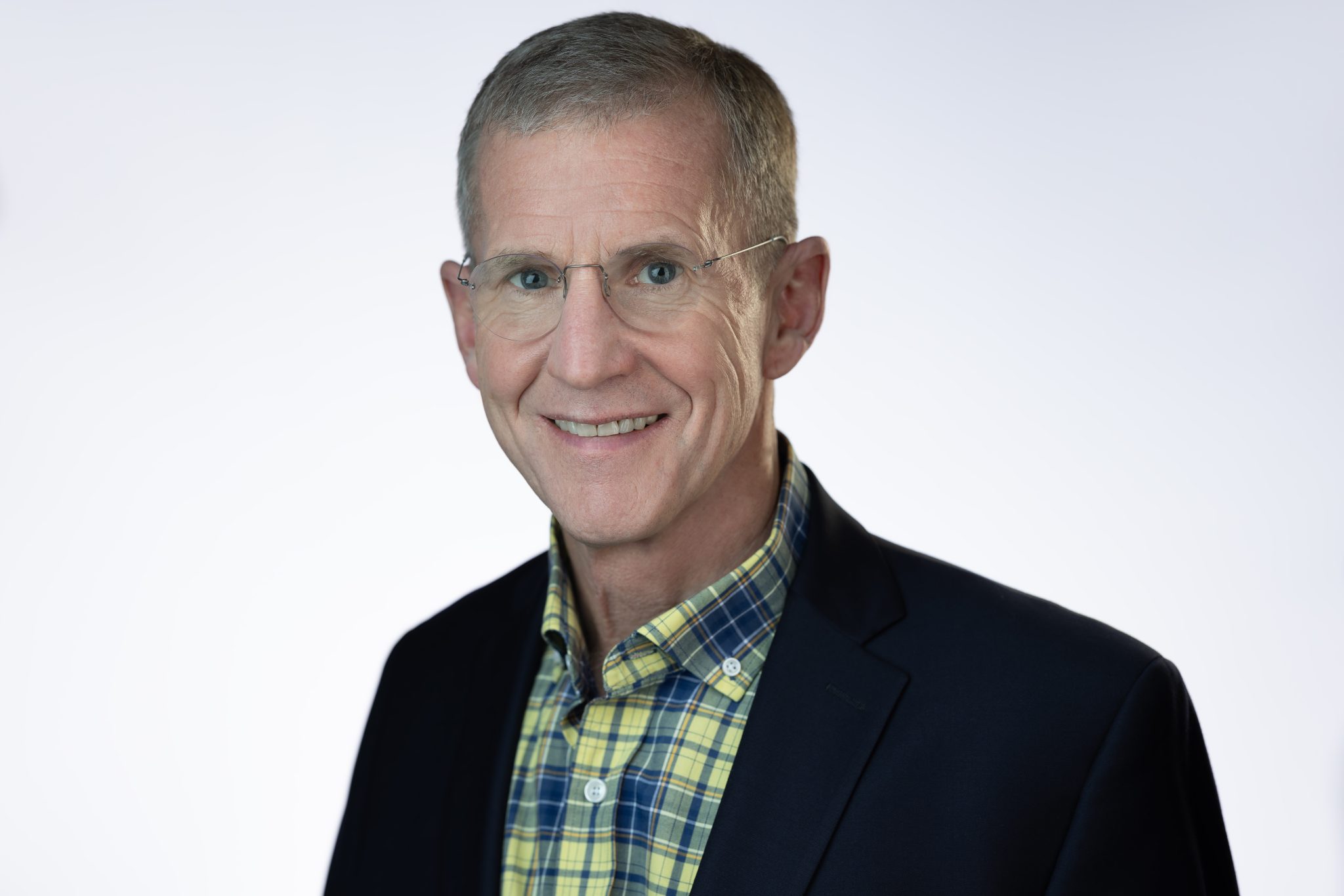 Gen (Ret.) Stanley a. McChrystal
Former Commander of U.S. and International Forces in Afghanistan
Former Leader of Joint Special Operations Command (JSOC)
Co-Founder of The McChrystal Group and Author of My Share of the Task: A Memoir,
Team of Teams: New Rules of Engagement for a Complex World,
Leaders: Myth and Reality, and Risk: A User's Guide.
"For years, we have argued that technology has changed the nature of warfare – it is undeniable that it has changed the nature of diplomacy as well. For leaders, it is imperative to adapt to a world where humanity remains the anchor of our relationships but also leverages the power of tech statecraft."
A one-of-a-kind commander with a new perspective on organizational dynamics, General Stan McChrystal is known for helping elite teams tap into the potential of their people to better compete in a complex and interconnected world. Called "one of America's greatest warriors" by Secretary of Defense Robert Gates, few can speak about leadership, teamwork, technology, and international affairs with as much insight as he can.
After retiring from the U.S. Army as a four-star general, General McChrystal turned his expertise to the business world. He is the Founder and CEO of the McChrystal Group, which helps Fortune 500 Companies strike the right balance between hierarchical and decentralized team mindsets and structures. The mission of the McChrystal Group is to deliver innovative leadership solutions to organizations from General McChrystal's unique perspective—the intersection of business, academia, and the military. In particular, he and his firm focus on the power of network analysis and machine learning to strengthen how companies connect, internally and externally. As the author of the best-selling management books, My Share of the Task: A Memoir, Team of Teams: New Rules of Engagement for a Complex World, Leaders: Myth and Reality, and Risk: A User's Guide, General McChrystal offers a battle-tested system for detecting and responding to risk.
In a tech-driven world where things are moving at a speed we've never experienced, we need leaders more than ever. After thirty-four years of service in the U.S. Army—including as commander of US and International Security Assistance Forces (ISAF) Afghanistan and commander of the nation's premier counter-terrorism force— General McChrystal can deliver innovative advice on leadership, in addition to solutions for businesses across the world to help them transform and succeed in challenging, dynamic environments. More than that, though, he hopes to act as an advocate for using technology to advance foreign policy, human rights, and the way that we all connect on a human level.